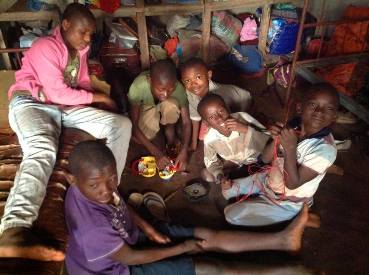 WHY DO WE SPONSOR under privileged CHILDREN?
Under privileged Children are the ones who suffer the most in any type of crisis or emergency because they are the most vulnerable. These Children are unable to protect themselves, lack basics necessities in life, for example the right to education and are afraid to let anyone know they are suffering. we cannot help every needy child but we can help' one child at a time'.
WHAT IS THE MISSION OF THIS PROGRAM?
Our mission statement is to expose under privileged youths to quality education, engaging in sports, socio-cultural and environmental upliftment opportunities.
Child sponsorship, helps in supporting a child for him or her to go to school or stay in school thus breaking the cycle of poverty through education.
Please consider sponsoring a child's education in Cameroon via Rising Foundation for Change(RHFC). You can Fully sponsor a Child with $50
Such a small amount for us but a huge beginning for these young underprivileged children (orphans, physically challenged individuals, girls and street children) Let us join hands and change the world to day
HOW CAN WE HELP CHILDREN SUCCED?
he success in the life of child is made possible through individual child sponsorship. With your support, we educate least privileged (needy) children. Through our sponsorship program we take each child through Primary school, High School, and vocational training School.
Sponsors can follow the development of their children from the beginning of sponsorship until graduation in a specific discipline under the guidance of RHFC.
FREQUENTLY ASKED QUESTIONS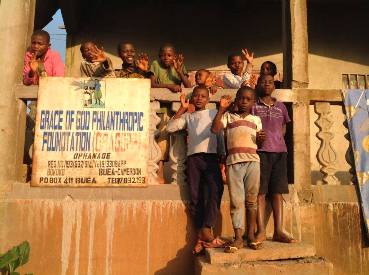 1 What will my child receive?
Your sponsorship provides for educational expenses such as school fees, uniforms, school supplies, books and other support. Children under our program receive full care in addition to the education expenses. materials for using at Home such as toiletries.
Will receive letters from my child?
Our hope at RHFC is that, a special bond will develop between our sponsors and their sponsored children.
Correspondence is wonderful way to make this happen. After a child, has been informed that you are now his /her new sponsor, you will receive a first letter. The child will thank you and tell something about themselves. It may take some months to receive this first letters. You will receive at least one letter and postcard per year.
Can I write to my child or send him/her another thing?
The children appreciate colorful pictures, photographs, postcards, bookmarks, and stickers.
Send all letters or other things to our office and we will forward them to the children. For your protection against unwanted solicitation that could occur from parties other than
Your sponsored child DO NOT include your address or any contact information such as phone numbers or email addresses.
Can I send a special gift to my child?
Please remember sponsorship and the education you are providing is a gift in and of itself.